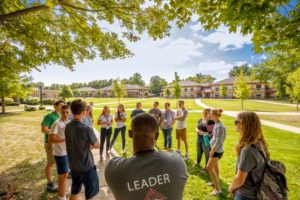 Curious scholars. Informed citizens. Global leaders. Modern-day disciples.
Holy Cross College prepares its students by creating an open and inclusive community defined by small classes (14 students per class, on average), close relationships with faculty, meaningful spiritual exploration, and opportunity:
What does it take to serve a world in need? 100 percent commitment.